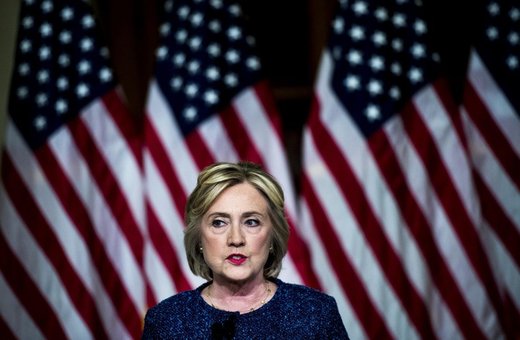 US Democratic presidential candidate Hillary Clinton had to seek rest at her daughter's apartment after feeling "overheated" at a 9/11 commemoration event, according to a statement from her campaign spokesperson.
According to the release, Clinton had been at the event for just over an hour when she began to feel ill.
"During the ceremony, she felt overheated so departed to go to her daughter's apartment, and is feeling much better," the statement from Nick Merrill reads.
Update
: The following clip shows the moment of Hillary's "medical episode" resulting from the "blistering" 79 degree heat in Manhattan.
And another angle showing Hillary unable to stand on her own and collapsing as she is carried into the van...