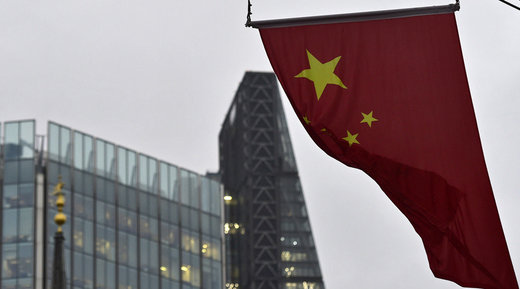 British Prime Minister Theresa May has been forced to write a letter to the Chinese government to placate their suspicions over the stalled Hinkley Point nuclear power station deal.
The letter follows a period of tensions over the future of the £18 billion (US$23.4 billlion) arrangement after UK spies warned Chinese investment in British nuclear power could compromise national security.
If it goes ahead, the deal would see two nuclear reactors built for the Somerset plant by the French company EDF. These would be part-funded by China General Nuclear Power.
The hand-written letter was delivered by trade minister Alok Sharma amid fears that May's step away from former PM David Cameron's policy of courting the Chinese could spook the Asian powerhouse.
In response to the delay, China warned against a "
suspicious approach
" by the UK and urged fulfillment of the deal.
In her letter to the Chinese government May is reported to have said she "looks forward to strengthening cooperation with China on trade and business and on global issues."
The PM stalled on the deal almost immediately after it was signed in late July.
May's spokeswoman has since said Britain remains open for business and wants to continue to attract foreign investment, but said the cabinet will not discuss whether national security is part of the review of the Hinkley Point nuclear project, Reuters reports.
London will continue to seek closer ties with Beijing, the spokeswoman insisted.
"With the role that China has to play on world affairs, on the global economy, on a whole range of international issues, we are going to continue to seek a strong relationship with China," she said.
May will be attending the G20 summit in China next month.