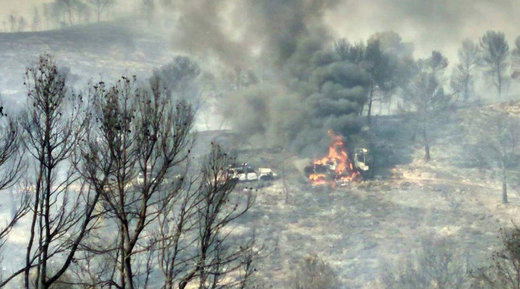 Authorities in the Spanish province of Albacete are desperately trying to tackle forest fires, fueled by strong winds in the area. Almost 150 firefighters and troops have been mobilized to try and put out the blazes.
The fire started in the small municipality of Lietor, around 110km northwest of Murcia. Around 500 hectares of woodland have been affected by the fires, which are still not under control.
The blaze has put two local roads out of use, while the authorities have managed to call in aerial help from a number of amphibious aircraft in order to try and put out the fires. The proximity of a local reservoir is helping efforts to tackle the fire as the firefighters are being given a regular supply of water.
There have been no fatalities; however, several firefighting vehicles have been lost due to the raging inferno.