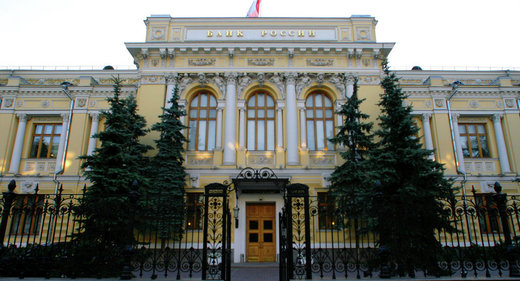 If the Russian economy could talk it would echo the famous quote from novelist Mark Twain, who said that "reports of my death are greatly exaggerated," Finnish economist Pekka Sutela wrote.
Last week the central banks of Finland and Russia both published forecasts about Russia's economic development over the next few years which show that while inflation remains high and GDP has fallen,
the decline has slowed and will turn to growth in 2017.
These indicators of improvement are in contrast to a discourse popular among some observers that foresees an economic crash, and bring to mind a famous quote from Mark Twain, Finnish economist Pekka Sutela wrote in the
Kouvolan Sanomat
newspaper on Friday.
"Reports of my death are greatly exaggerated, a 20th century author said. If Russia's economy and society could talk, they could say the same thing."
"The same words are repeated in the media: crisis, collapse, impasse, and other words are used to a similar effect. These statements are greatly exaggerated," Sutela said.
"Last week two authoritative central banks published new forecasts about Russia's economic development. The Russian Central Bank makes forecasts in order to form the basis of Russia's financial politics. The Bank of Finland informs European central banks about what they can expect from Russia (and China)," Sutela wrote.
"The prognoses are in agreement that the rate of the decline in Russia's economy has slowed.
At some stage next year the situation will begin to improve, and 2018 will be the first year of economic growth."
"Where is the collapse and impasse? Crisis - possibly. But if that's the case, what does it mean?"
Sutela asked
in conclusion
.
On March 18 the
Russian Central Bank
released its updated economic forecast for 2016 and 2017, when it announced that its key interest rate will remain at 11 percent.
"In taking this decision to maintain the
key interest rate
the Central Bank has taken into account the dynamic of main macroeconomic indicators showing a smaller economic decline than had been previously estimated would take place with oil prices at such a low level," the
bank stated
.
The economy continues to adapt to lower global prices for raw materials, and the further development of Russian manufacturing to replace imports and increase exports of goods other than raw materials will enable a gradual recovery of economic activity
, the bank said.
"The
weaker ruble
has led to a growth in the competitiveness of Russian goods and enabled economic growth in particular sectors, including the agricultural, food, chemical and mining industries.
Indicators from the labor market and production capacity have shown recent stability."
The central bank expects the annual rate of inflation to fall to less than six percent in March 2017, and to reach four percent by the end of 2017. On March 14 2016 the annual rate of inflation was 7.9 percent, the bank stated.
The bank based its economic predictions for the next two years on a conservative estimate of oil prices of $30 per barrel during 2016, only rising gradually to $40 per barrel towards the end of 2017.
Russia's Ministry of
Economic Development
forecasts the oil price to remain around $37.7 per barrel during 2016. According to data from Marketwatch, on March 29 Brent crude was trading at $39.89 per barrel, having reached $41 last week, a
rally
of around 50 percent since the price dropped to $27 a barrel on February 11.