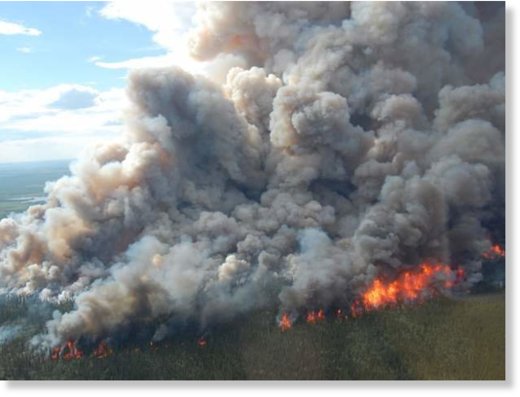 Wildfires scorched a record amount of Canada's national parks last year — the latest in a number of long, hot summers that have almost entirely depleted Parks Canada's firefighting reserve.
"We had a very busy fire year," said director of fire management Jeff Weir. "
We had more wildfires than normal and those fires burned larger areas than normal."
The agency's annual fire report recorded 122 wildfires in 2015 that burned through 4,600 square kilometres — seven times the area of the city of Toronto.

The yearly average is 82, and, in 2014, the amount of park land burned in non-prescribed fires was 3,000 square kilometres.
Most of the damage in 2015 occurred in a single park. Fire licked through 3,700 square kilometres of Wood Buffalo on the boundary between Alberta and the Northwest Territories.
Parks Canada reserves about $8 million a year to fight fires. Any money not spent is rolled into a reserve to be used in busy seasons.
Lightning strikes on tinder-dry forests made 2015 the third big fire year in a row. Firefighting cost $14 million last summer and the reserve is pretty much depleted, Weir said.
"That means that next year we'll get our $8-million allocation and, if we exceed that, we will have to look at other funding sources within Parks Canada to cover the cost.
"It's not a job we can walk away from."
If it becomes necessary, the money would probably come from funds earmarked for other ecological restoration projects, Weir suggested.
Source: The Canadian Press