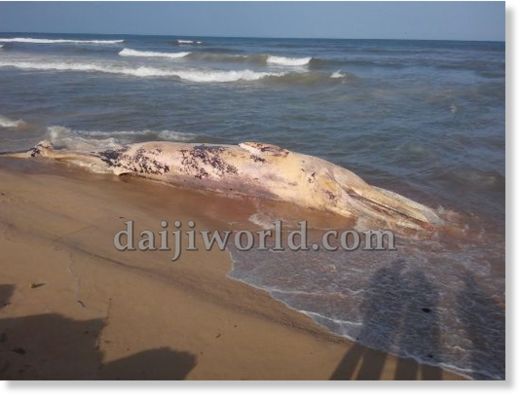 A dead whale was found at Tannirbavi beach here on Thursday July 30.
The whale was found to have suffered injuries, with wounds and blood marking its body.
Locals who found the whale expressed suspicions that it might have been injured after getting hit by a ship.
The whale is said to be weighing around 15 tonnes.
As the news got around, curious locals arrived to have a glimpse of the whale.
This is the second such incident in Mangaluru region in the past one week. On July 24, a dead whale had washed ashore at Mogaveerpatna near Ullal.