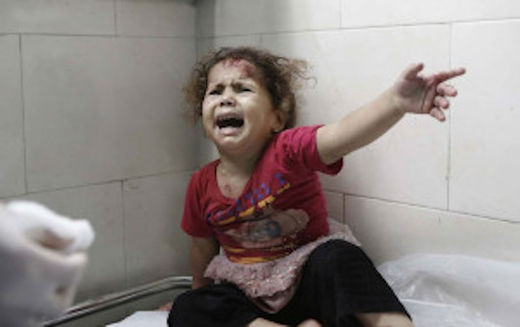 Gaza Community Mental Health Program's (GCMHP) Deputy Director General for Professional Affairs Taysir Diab Thursday said around 51% of Gaza's children and 31% of its adults suffer Post-Traumatic Stress Disorder as a result to the latest Israeli mass attack on the besieged Gaza Strip.
These results were presented following a series of activities organized by the program to test the psychological condition and mental health of Gaza's community; including children and adults.
Diab along with Head of External Affairs and Resources Development Department Husam El-Nounou met with a delegation from the GIZ, which included the Regional Director of GIZ Rudolf Rogg, accompanied with GIZ Gaza-Representative Wael Safi.
The meeting, held in the GCMHP's headquarters in Gaza, aimed at strengthening the means of joint cooperation between the GCMHP and the GIZ.
GCMHP's Director General Yasser Abu Jamei warmly welcomed the visiting delegation, giving a brief about key activities and services provided by the GCMHP to the Palestinian community through its therapeutic and psychological interventions, in addition to its advocacy efforts, and developing the skills of professionals working in the field of community mental health.
Showing evidence and statistics collected from research and studies, Abu Jamei reaffirmed the need to offer the Palestinian people access to many psycho social and mental health services.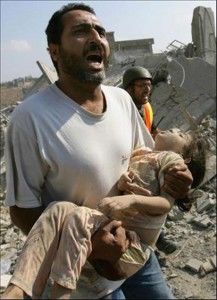 GCMHP's Director General stated that GCMHP has bought a piece of land on which its permanent headquarter, funded by the Islamic Development Bank, will be built, and it will include Gaza Community Centre and departments affiliated with the GCMHP.
Diab illustrated the reasons why a great deal of men didn't participate in the community mental health activities carried out by GCMHP, the most important of which was the excessive anger that this segment of the society is feeling because they are homeless until now, in addition to the feeling of shame for appearing in a weaker position.
The high percentage of Palestinian families in Gaza that is suffering from mental and psychological issues is not a new topic, nor a surprising one. According to
Save the Children
, "
Homelessness and repeated exposure to violence, coupled with soaring unemployment for parents and limited mental health support, have prevented children from recovering from the mental trauma of war.
"
Save the Children CEO Justin Forsyth said in a statement, '
Many children in Gaza have now lived through three wars in the past seven years, the last one notable for its brutality. They are emotionally and, in some cases, physically shattered.
"
According to the organization's report, "An average of 75% of children surveyed experience unusual bedwetting regularly. In one area, al-Shoka, nearly half the children interviewed wet the bed every night.
Up to 89% of parents reported that their children suffer consistent feelings of fear, while more than 70% of children said they worried about another war. On average seven out of 10 children interviewed suffer regular nightmares
."