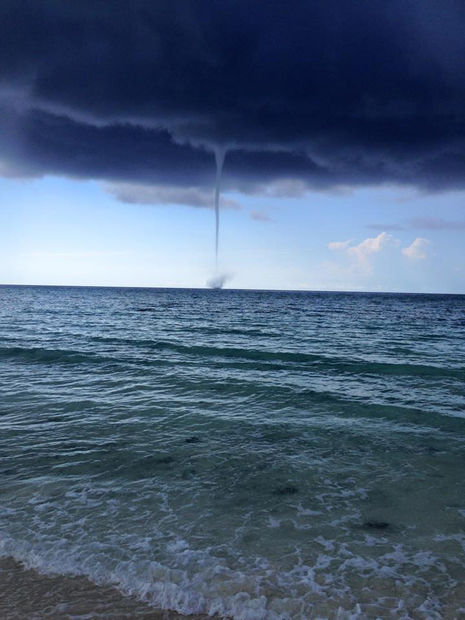 A huge waterspout was seen off Grand Bahama this morning after 9am.
The first photo above was taken by Jenneva Russell off of William's Town.
In the second photo it that the waterspout has strengthened into a tornado. This photo was taken in downtown Freeport by Celia Mackey of The Bahamas Weekly's News Team. The Casa Bahamas building can be seen in the photo below.
Government schools closed around noon today, and a severe weather warning was
issued by the Meteorology Department
this morning.
A whatsapp message has been circulating on social media which depicts a radio report for the 'client: Royal Bahamas Police Report", but the
Grand Bahama police have clarified
that it was not generated by them.