Thomas Gilbert Jr accused of murder after his father was found dead following an argument over money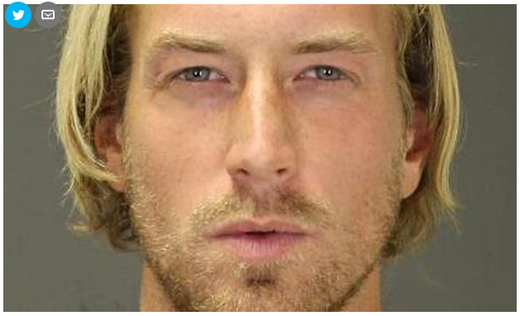 A man is accused of shooting dead his father, a hedge fund founder, inside his Manhattan apartment after the two argued over the son's allowance.
Thomas Gilbert Jr, 30, was arrested on suspicion of murder and criminal possession of a weapon after the death of Thomas Gilbert Sr, 70. He was remanded in custody on Monday and his lawyers declined to comment.
Police said Gilbert Jr went to his parents' home on Sunday afternoon and asked his mother to go out to get him some food. About 15 minutes later, she had a "bad feeling" and came back, said Robert Boyce, the chief of detectives for the New York police department.
"She found Senior on the floor with a bullet hole in the head," said Boyce. "She also found a gun resting on his chest with his left hand covering it."
Police believe it was a staged suicide to cover up the killing. Officers searched Gilbert Jr's apartment, where they found magazines, loose bullets and a shell that matched the gun found at the scene.
Gilbert Jr was in debt and had argued with his father over his allowance, police said.
Gilbert Sr - a graduate from Princeton University and Harvard Business School who had worked on Wall Street for more than 40 years - founded Wainscott Capital Partners Fund in 2011. The fund, which invests in biotechnology and healthcare stocks, has $200m (£131m) in assets. Industry publication Hedge Fund Alert said in an August 2013 article that the fund had a net return of nearly 25% in 2012.
Gilbert Sr had previously co-founded Syzygy Therapeutics, a biotech asset acquisition fund, and was the founder and CEO of an online teacher-education company called Knowledge Delivery Systems.
Wainscott did not comment on Monday.
The younger Gilbert, who graduated from Princeton with a degree in economics in 2009 but did not appear to have worked recently, has a pending criminal case in Southampton, on eastern Long Island.
Gilbert was arrested on 18 September on a charge of criminal contempt. Southampton police say he violated an order of protection issued in Brooklyn in June. He has pleaded not guilty and is due to appear in court on 2 February.