About lilies
Name: Robert Bakos

Robert is a long-time former editor of a prominent Hungarian gaming news website. He has IT support and game programming experience. Spends his time creating graphics, videos and sound effects. Contributed to the Cassiopaean Glossary, Dot Connector Magazine and various book cover projects. He loves bacon, broth, lard and chocolate. Joined Sott.net in 2015.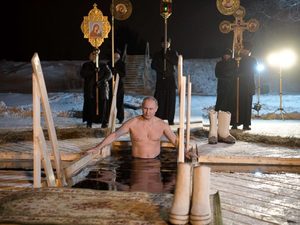 Epiphany
Each time we face our fear, we gain strength, courage, and confidence in the doing.
- Anonymous
Recent Comments
How much you billionaire retards bet the global opposition with technology propigates with different technologies as certain civilizations evolve...
---
Just a hard working man with a very simple description of exactly why you give a shit. The crazy run and run while nothing makes sense. But one...
---
The doom bomb isn't shit to what is real. Just a stupid game you lost.
---
Sadly us pawns just eat tree scrapings and wander about looking for real psychos. Real life is that they can do fucked up anything. What?? You...
---
Is this militaristic bs you guys talking about from something oh no... rofl