Bluebells blanketing woodlands this time last year fail to show as chilly conditions prompt stalks to grow more slowly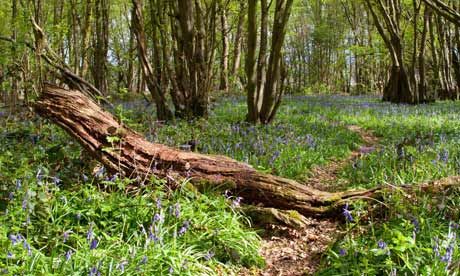 People desperate for the arrival of spring may have to wait another few weeks for one of the key signs of the season - bluebell blooming.
The cold weather means the bluebells normally carpeting woodlands at this time of year are weeks late, as the chilly conditions have caused the stalks to grow more slowly, the National Trust said.
Bluebell flowering is predicted to be three to four weeks away, and the peak could be delayed until mid May or later.
The late arrival of bluebells after the coldest March since 1962 contrasts with last year, when one of the warmest and driest Marches on record saw the flowers peak by this time.
Matthew Oates, naturalist for the National Trust, said: "The bluebell starts growing in January with its sole purpose to flower before the other woodland plants. However timing of flowering depends on elevation, latitude, aspect, soils, geology and local climate conditions.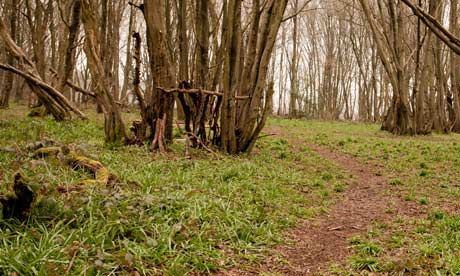 "The true beauty of our bluebells - the colour, the scent, the view - makes them an essential and special element to our springtime experience."
There is some potentially good news to be drawn from a late spring, says Oates. "Make no mistake, spring is going to happen and it may be all the better for the wait. What's interesting is that there is a really good link between late springs and very good summers and we are due - overdue - a very good summer," he said.
"Bluebell flowering normally peaks in a wave across the country, starting in the south-west and fanning out across the UK, but cold, poor springs can make them more patchy and dependent on their location."
One site where bluebells bloomed much later this year is the Woodland Trust's Heartwood Forest, near St Albans, Hertfordshire, where flowering is weeks behind 2012.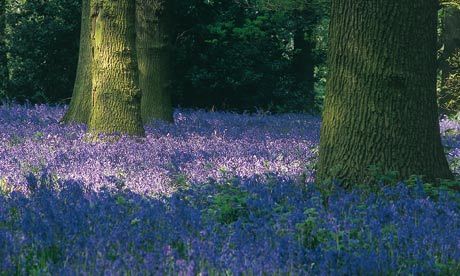 Louise Neicho, Heartwood Forest site manager, said: "Last year by this time we had vivid carpets of bluebells in the ancient woodland we look after on site, this year there is not even a hint of purple as yet.
"The bluebells are clearly lagging behind, they could be as much as two or three weeks late. It will be interesting to see if this weekend's warmer temperatures have any effect."
Half the world's bluebell population can be found in the UK, but British varieties are at risk of disappearing as a result of competition from other plants, and crossbreeding with scentless and paler non-native Spanish bluebells.