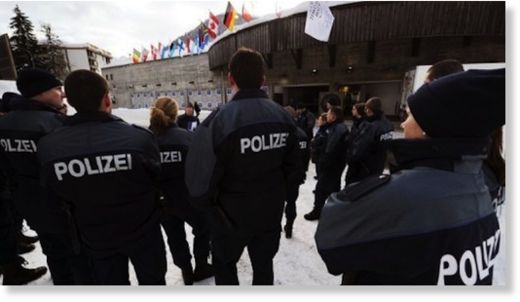 A gunman killed two people and wounded seven others when he opened fire in a Swiss factory on Wednesday, police said, adding the shooter also died.
"There are three dead and seven wounded, a number of them seriously," a police spokesman in the central canton of Lucerne told AFP.
The gunman was among the dead, the spokesman added, without saying whether he had committed suicide or been shot by police.
Three helicopters from the Swiss emergency service REGA evacuated four seriously wounded people from the scene of the shooting at the Kronospan wood panel plant in Menznau, near Lucerne, a spokesman told AFP.
Some Swiss media claimed the gunman was a disgruntled Kronospan employee, but police declined to elaborate.
Local newspaper Willisauerer Bote said the company had just announced it was cutting production after a poor logging season.
Witnesses quoted by local media said the shooting started in the factory canteen around 9:00 am (0800 GMT), as workers on an early shift took their lunch break.
"We're all in shock. We'll do everything we can to help the victims' loved ones and support them financially," Urs Fluder, a member of Kronospan's board, told local station Radio Pilatus.
"The company will keep going as normally as possible," he added.
Owned by Austrian group Kronospan, the factory is the top employer in Menznau, giving jobs to about 400 people in the community of almost 2,600.
"This is a tragedy," Menznau's mayor, Adrian Duss, told AFP.
Switzerland has a longstanding tradition of gun ownership, rooted in the fact that the bulk of its military are reservists, rather than professionals.
The country ranks third in the world for the number of guns per inhabitant, after the United States and Yemen.
On January 2, a 33-year-old drifter wielding two weapons killed three women and wounded two men in the village of Daillon in southern Switzerland.
The biggest gun massacre in recent Swiss history occurred in September 2001 in the central city of Zug, claiming 15 lives including that of the shooter.
A local man with a history of legal clashes with the authorities dressed in a fake police uniform attacked the regional parliament armed with several weapons including an assault rifle.
Source: AFP