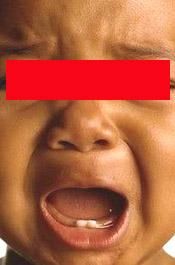 After demanding that the mother of a crying toddler "shut that nigger baby up," a male passenger allegedly slapped the 19-month-old across the face as a flight prepared to land in Atlanta last Friday evening, The Smoking Gun has learned.
The shocking February 8 incident aboard Delta Airlines Flight 721 resulted in Joe Rickey Hundley, 60, being charged with simple assault,
according to a U.S. District Court affidavit.
Hundley, seen at right, is president of an aircraft parts manufacturer headquartered in Hayden, Idaho.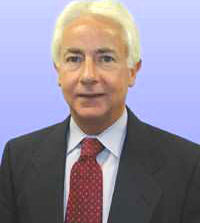 In an interview, Hundley denied striking the toddler or using a racial slur, though he did acknowledge that he "asked the mother to quiet the child." Hundley, who said he was traveling to Atlanta to visit a hospitalized relative, described himself as "distraught" on the flight, during which he said he consumed a single alcoholic drink.
As
detailed
by FBI Agent Daron Cheney, Hundley was traveling to Atlanta from Minneapolis in seat 28A on the MD-90 twin-engine jet. He was seated next to Jessica Bennett, who shared seat 28B with her son Jonah.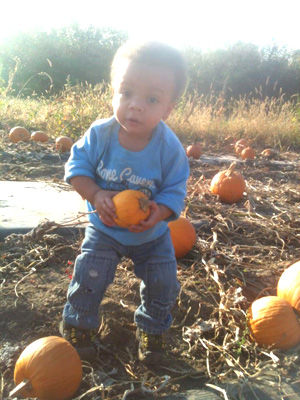 Bennett, 33, told investigators that the "aircraft was in final descent" to Hartsfield-Jackson International Airport when her child "started to cry due to the altitude change." Bennett added that she "was trying to get [her son] to stop crying, but he continued."
At this point, Bennett recalled, Hundley used the racial epithet as he told her to shut the child up. He then allegedly "turned around and slapped" the toddler in the face "with an open hand, which caused the juvenile victim to scream even louder." The slap, Bennett said, "caused a scratch below [the child's] right eye."
After Hundley hit the child, Agent Cheney reported, Bennett received assistance from several other passengers, including Todd Wooten, who was in seat 16C. Wooten told agents that he "heard derogatory language coming from the rear of the aircraft" and got up to investigate. "According to Mr. Wooten," Cheney noted, "he saw Joe Rickey Hundley strike" the toddler.
Bennett told TSG that she believed Hundley was intoxicated when he boarded the plane, adding that he "reeked of alcohol" and was "stumbling around wasted." Bennett, who was traveling to a family funeral, said that Hundley drank several double vodkas during the two-hour flight and complained to her that her adopted son, seen at left, was too big to be a "lap baby." Bennett's
Facebook profile photo
shows her holding Jonah when he was a baby.
Hundley was
charged this week
with simple assault, according to a criminal complaint filed in federal court in Atlanta. If convicted of the misdemeanor count, he faces a maximum of one year in prison.
According to Virginia state court records, Hundley was arrested in 2007 following a fight with his girlfriend. Initially charged with simple assault, carrying a concealed weapon, and public intoxication, Hundley subsequently pleaded guilty to the misdemeanor assault rap. Hundley told TSG that the weapon he allegedly brandished was a wine corkscrew.