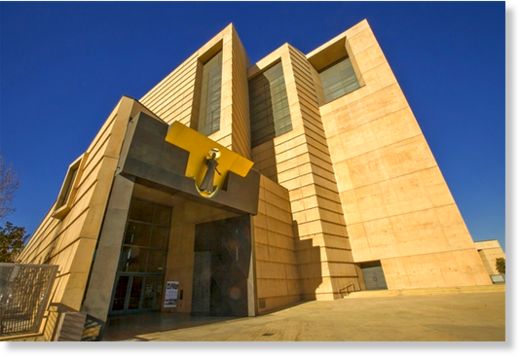 Prosecutors who have been stymied for years in their attempts to build a criminal conspiracy case against retired Los Angeles Archdiocese Cardinal Roger Mahony and other church leaders said Tuesday they will review newly released internal priest files for additional evidence.
"The Los Angeles County District Attorney's office will review and evaluate all documents as they become available to us," spokeswoman Sandi Gibbons said in a brief statement. She declined to comment further.
Thousands of pages from the internal disciplinary files of 14 priests made public Monday show Mahony and other top aides maneuvered behind the scenes to shield molester priests, provide damage control for the church and keep parishioners in the dark.
Some of the documents provide the strongest evidence to date that Mahony and a top aide worked to protect a priest who acknowledged in therapy to raping an 11-year-old boy and abusing up to 17 children, many of them the children of illegal immigrants.
Legal experts who have followed the case, however, said even if the documents contain new proof of conspiracy or obstruction of justice, it will be almost impossible to prosecute because of problems with the statute of limitations. It's also unclear whether prosecutors, who received some documents via subpoena years ago, already have seen some or all of the files made public Monday.
The time window for prosecuting a case of obstruction is 10 years and for conspiracy, it's three years, said Lawrence Rosenthal, a criminal law professor at Chapman University School of Law. In addition, clergy didn't become mandated sex abuse reporters under California law until 1997, he said.
Much of the material in the files dates to the mid-1980s, when Mahony was making key decisions on how to handle some of the most troublesome problem priests.
"The problem is, a prosecutor looking at this has to do time travel, basically, and go back to the law as it existed at the time of the offenses," Rosenthal said. "And at the time of the offense, you're going to have significant statute of limitations problems."
Mahony apologized Monday for mistakes he made after taking over the nation's largest archdiocese in 1985. An attorney for the church, J. Michael Hennigan, has denied that there was an attempt to cover up and shield priests from prosecution. He didn't immediately return a call Tuesday for comment.
The files of dozens more accused priests are expected to be released in the coming weeks as part of a 2007 settlement agreement with more than 500 alleged victims. A judge recently ruled that the church must turn the files over to attorneys for those people with the names and titles of members of the church hierarchy blacked out after The Associated Press and the Los Angeles Times intervened.
The documents released Monday and the additional 30,000 pages expected soon raise the possibility of renewed criminal scrutiny for Mahony and other members of the archdiocese hierarchy. Mahony retired in 2011.
Prosecutors in Philadelphia last year secured the conviction of a monsignor who was secretary for clergy after a change in state law gave prosecutors more time to file charges and seek evidence. In Missouri, a judge found a bishop guilty last year of failing to report child abuse to the state, making him the highest-ranking U.S. Roman Catholic official to be convicted of a crime relating to the child sexual abuse scandal.
In Los Angeles, the archdiocese and an attorney representing about 30 individual accused priests has fought for years in court to keep the priests' confidential personnel files sealed, citing the clerics' privacy rights. The church was forced under subpoena to turn over some records - but not all - to the Los Angeles district attorney during an investigation that began in 2002.
In a 2010 memo, a lead prosecutor in that eight-year investigation said the documents he had showed "the possibility of criminal culpability" by members of the archdiocese leadership, but a criminal conspiracy case was "more and more remote" because of the passage of time.
Deputy District Attorney William Hodgman said investigators had insufficient evidence to fill in a timeline stretching over 20 years and were, even then, hampered by the statute of limitations. He did not return a call or email seeking comment Tuesday.
Federal officials also tried to investigate under former U.S. Attorney Thomas O'Brien.
The U.S. Attorney's Office convened a grand jury in 2009 to hear evidence, but it yielded no indictments. It was unclear Tuesday if that grand jury was still sitting and Thom Mrozek, a spokesman for the office, declined to comment.