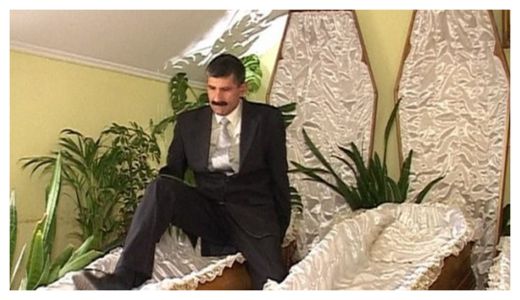 A Ukrainian man is offering the living the chance to sit in a coffin to get themselves used to the afterlife.
Stepan Piryanyk is from the Ukrainian town of Truskavets and has been working in the coffin business for over a decade.
He has now launched a new service called "coffin therapy".
The therapy offers people the chance to lie inside a casket for approximately 15 minutes - putting the lid on is optional.
Piryanyk explained: "When you lay in the coffin, it feels just like a bed. It's the same sheets, the same pillow... a wooden coffin has its own aura inside."
The businessman has a room set up for his customers with several empty coffins to choose from, clients can recline as a soundtrack of birdsong and water falling plays in the background.
Anna Petrukhina, a 51-year-old tutor said: "After hard working day you can come in and just relax - it's great. You go home in a completely different mood."