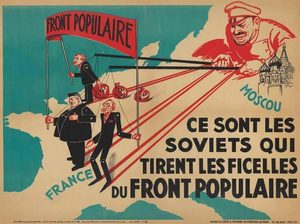 Plus ça change
The bourgeois produces the Bolshevist, inevitably as every half-truth at length produces the contradiction of itself in the opposite half-truth.
- D.H. Lawrence
Recent Comments
In a perfect world, I would have 300M to recompense someone for vaporizing DC...
---
Hmm, I think the most important thing people should know is that EVERYONE speaking about these things have an agenda/is selling a message.
---
It's a fantastic example of our practical ingenuity... and it only costs 42 million Horsehockey dickory dock, Jeff Bezos ran up a clock, The clock...
---
It is probably correct that us bonds/debt is/was "invincible" as long as the us economy/bonds is/was biggest in the world. But what will happen...
---
Who organizes and oversees election? I'm sure it is not the political parties. It must be the Election Assistance Commission. Give them an...