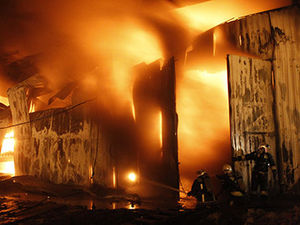 Firefighters successfully extinguished St. Petersburg's largest fire in decades after an all-night battle with the inferno. After a warehouse in the city's industrial zone caught fire, the blaze spread quickly to cover over 32,000 square feet.
The fire began Monday around 5:00pm GMT and was rated at level five - the highest in the Russian system.
Nearby workers noticed and reported the fire to authorities. Witnesses said that the city's entire southern region was cloaked in smoke, Vesti reported.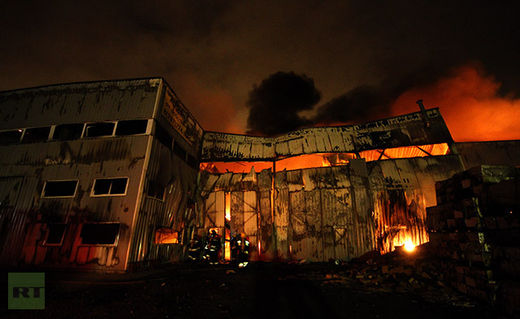 Firefighters battled the blaze for two hours before it was localized, and managed to extinguish it hours later. The destroyed warehouses contained products like paint, tiles and food.
Local authorities are currently investigating the cause of the fire, which remains unknown.
No injuries were reported; if the incident had taken place during the daytime, people may have been caught in the blaze, firefighters said.