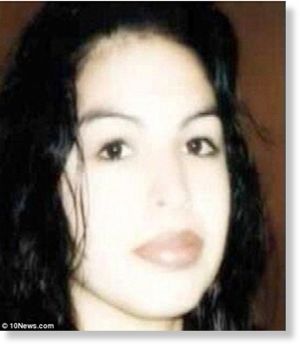 San Diego housewife Valeria Alvarado was killed while driving just yards from her home
Police claim the plain-clothed agent acted out of self- defense
'I want justice', says her husband
A 32-year-old mother of five was fatally shot by a Border Patrol agent just yards from her home in suburban San Diego on Friday, after she ran him over.
The agent fired after being driven several hundred yards on the hood of Valeria Alvarado's car.
Her husband, Gilbert Alvarado, is furious about what happened and believes the agent who shot her overreacted.
'My wife got killed for no reason,' Gilbert told
NBC 7
. Show me that my wife had a gun or something that threatened the guy's life where he had to use lethal force against her.'
The shooting occurred about five miles north of the Mexican border as plainclothes agents were looking to serve a felony warrant in the area to someone other than Alvarado, Border Patrol Deputy Chief Rodney Scott told U-T San Diego.
'Fearing for his life, he discharged his weapon to get the vehicle to stop,' Scott said. No other agents fired.
Officials allege that Alvarado intentionally tried to run over the agent, but her family say it was an accident.
Alvarado was declared dead at the scene, and the agent was taken to a hospital. His injuries were not clear.
Alvarado was a housewife and mother of five children ranging from ages 3 to 17, who went by the name Monique.
Her family said the warrant had nothing to do with her and she would never intentionally hurt anyone for any reason.
'I love her to the fullest,' said her husband. 'Where's the evidence my wife threatened a trained officer? I want justice.'
Hector Salazar, one of several neighbors who witnessed the incident, said he saw a man in civilian clothes on the hood of a black car aiming a gun at the windshield.
Salazar told U-T San Diego the man started pulling the trigger, and he heard about five shots. Moments later, other plainclothes agents approached the car, he said.
The person named in the warrant the agents were serving was not apprehended, Scott said.
The FBI and Chula Vista police are investigating. The name of the agent involved in the deadly shooting has not yet been released.