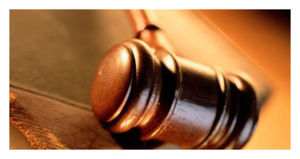 The Mansa High Court has sentenced nine men to a total of 315 years imprisonment for killing and burning seven people accused of witchcraft.
And a juvenile, who is the sixth accused in the matter, has been placed on a two-year probation under the care of the social welfare department.
Ndola High Court judge Petronella Ngulube, sitting in Mansa, passed the sentence on Chipushi Kapempe, Joseph Chama, Mwewa Mwange, Rabbison Cholwe, Charles Chulu, Chola Mwape, Francis Kwesele, Derrick Ngosa and Mwape Supriano.
All the accused were jointly charged with seven counts of murder, contrary to Section 200 of the Laws of Zambia.
Particulars of the offence are that on November 21, 2012 in Samfya, the accused jointly and while acting together murdered Impson Malunga, Laban Sombo, Lutoto Chamina, Jennifer Mwewa, Alick Bufumi, Green Mecha and Enear Lumpa.
The State called 16 prosecution witnesses, who all testified that the accused persons were seen in the village looking for and taking away all the people who were killed.
The court heard from a witness, Alick Chanda, that on the material day, while he was at home with his parents Lumpa and Bufumi (both dead), he saw a group of young men who took his father away.
"They told me that the chief wanted to see my father and that they would bring him back but the following day, I was approached by police to give a statement over the death of my parents," he said.
Chanda told the court that he was taken to a place known as Chibale Mukosa to identify his parents, which he did.
He told the court that he was taken to a house where there were five bodies in the passage and two in the living room.
"I was able to identify my parents' bodies and after that, all the seven bodies were buried in one grave," he said.
Another witness, Barbara Musumali, told the court that she saw the accused persons at her house looking for Mr Chamina, who was her uncle.
"The young men said my uncle would be taken to a witchfinder because he was implicated in the death of sub-chief Mupaka, who died earlier," she said.
In their defence, all the accused persons pleaded not guilty saying they were just implicated in the case.
First-accused Chipushi Kapempe told the court that he was falsely implicated by one of the witnesses.
Another defence statement from Francis Kwesele was that he was not in the village when the burning of the victims happened.
Justice Ngulube said although the accused persons denied all the charges of murder, it was beyond doubt that the evidence from the prosecution was adequate to convict the accused persons.
"The accused persons acted together in executing their highly wicked plans, which resulted in the burning of seven people to death," she said.
Mrs Justice Ngulube found all the nine men guilty and sentenced them to 35 years imprisonment on each count to run concurrently.