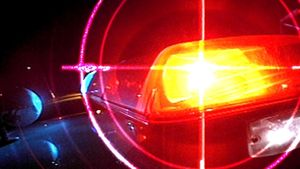 A homeowner shot and killed an intruder after the man apparently gained entry through an unsecured door and forced his way into a bedroom, deputies said.
Shortly after 2 a.m. Saturday, a Washington State Patrol Trooper was processing a suspected DUI driver half a block from the residence near the 3700 block of Northeast 54th Avenue.
The trooper saw a man stumbling down the sidewalk mumbling incoherently. While troopers were looking for the man, they got a 911 call from the homeowner about the intruder, said Sgt. Kevin Allais with the Clark County Sheriff's Office.
The mumbling man police were looking for matched the description of the 42-year-old intruder who was shot and killed.
Deputies did not release any names and were investigating.