Bahraini security forces have shot dead a Shi'ite teenager as a group of protesters attacked police with petrol bombs near the capital Manama, the interior ministry says.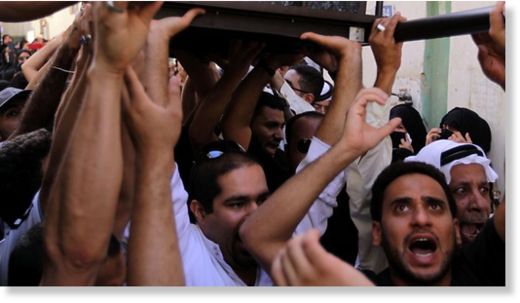 A police unit stationed in a street in the Sunni-dominated Muharaq city "came under a terrorist attack with a large number of petrol bombs" late on Friday, the ministry said in a statement carried by the official BNA news agency.
It said security forces opened fire in self-defence, wounding one of the assailants who was taken to hospital where he died of his injuries.
The main Shi'ite opposition group, al-Wefaq, condemned the "barbaric" attack on the teenager, whom it identified as Hussam al-Haddad, 16.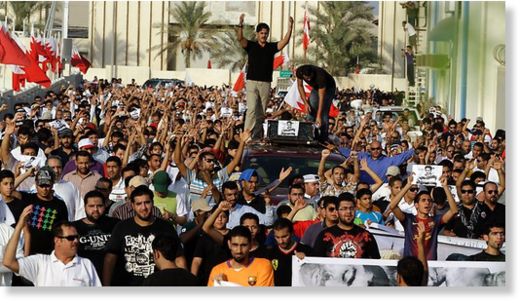 Al-Wefaq posted pictures of Haddad on its Facebook page showing his back and right arm riddled with shotgun pellets, a weapon widely used by Bahraini security forces along with tear gas to disperse Shi'ite protesters.
Large crowds of men and women attended the funeral of Haddad in Muharaq on Saturday afternoon, according to images posted on al-Wefaq's Facebook page.
But the group also accused authorities in a statement of preventing people from participating in the funeral by blocking the bridges linking the island of Muharaq to the rest of the kingdom.
There have been sporadic demonstrations in Bahrain, mostly in Shi'ite villages, since the Sunni-ruled Shi'ite-majority Gulf state launched a bloody crackdown on month-long pro-democracy protests in March last year.
Source: AAP