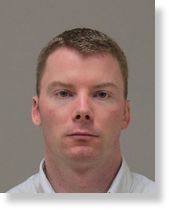 At least one, possibly two federal air marshals are reportedly facing assault charges in Kent County following a drunken bar fight in downtown Grand Rapids earlier this summer.
Matthew Carl Davids of Manchester, Mich., whom
WZZM 13 reports
is a five-year veteran of the Transportation Security Agency, is awaiting arraignment on misdemeanor assault charges in 61st District Court in Grand Rapids.
Court records show that Davids, 34, turned himself into authorities on Aug. 6 and posted bond the same day, following a Grand Rapids Police investigation into a late night drunken brawl on June 6 at the corner of Ionia Ave and Weston Street SW.
The fight happened at 2:15 a.m. and a victim who alleges he was kicked in the groin, said the incident happened when one of the marshals shoved a woman near a hot dog cart and then punched another man who tried to help her, reported WZZM.
The station reports that a second marshal, Jon Holdsworth, is also facing a similar assault charge, although no court records are immediately available on Holdsworth.