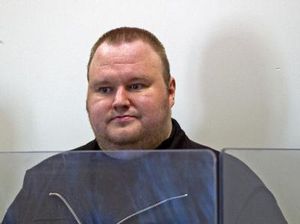 New Zealand's High Court has upheld a ruling ordering the U.S. to turn over material to Megaupload's legal team.
The U.S. government lost a bid on Thursday to withhold some evidence in advance of the extradition hearing for four Megaupload defendants charged with criminal copyright infringement.
The U.S. had asked for a judicial review following a New Zealand District Court ruling on May 29 ordering it to turn over some evidence to allow the four -- Kim Dotcom, Finn Batato, Mathias Ortmann and Bram Van Der Kolk -- to prepare for the hearing.
In a
ruling
released Thursday, Justice Helen Winkelmann upheld the earlier court's decision, writing that "the person sought is entitled to adduce evidence" related to the extradition hearing.
"Without disclosure, the person sought will be significantly constrained in his or her ability to participate in the hearing, and the requesting state will have a significant advantage in terms of access to information," Winkelmann wrote.
Although Megaupload was not granted all of the evidence it wanted, it is a significant amount of material. The District Court ruled that the U.S. should turn over all documents that support the allegation that Megaupload "willfully" infringed copyrighted material.
The court also ordered the release of all documents related to charges of money laundering, racketeering and wire fraud.
Following the ruling, Dotcom
wrote on Twitter
that he had a message for the Motion Picture Association of America -- a longtime Megaupload foe -- posting a link to a drawing of a large finger pointing directly at the viewer with the word "Loser" in capital letters.
The latest ruling marks another blow to U.S. prosecutors. In June, New Zealand's High Court found the raid conducted against Dotcom's mansion
was illegal
since it used invalid warrants that were overly broad. Last week, Dotcom
testified
as part of a judicial review into the raid. He is seeking the return of seized items.
The Megaupload file-sharing site was shut down in January, with Dotcom and six others indicted for criminal copyright violations and fraud along with two companies, Megaupload and Vestor Limited.
While the extradition hearing is not expected to begin in New Zealand until March, Megaupload has sought to have the charges dismissed in U.S. District Court for the Eastern District of Virginia, where the charges were filed.
Megaupload has pursued an argument that it cannot be served a summons since it was headquartered in Hong Kong and not inside the U.S. as required by criminal procedures.
On July 28, a Megaupload lawyer
argued before the federal court
that the site should be allowed to "try to rehabilitate itself" until prosecutors can properly serve charges. The U.S. maintains it will serve the company and its officers after they're extradited.
Source: IDG News Service