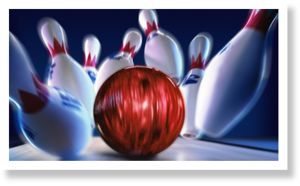 Malaysian women's groups have questioned a court's decision to free a national bowler who pleaded guilty to having sex with a 13-year-old girl, reportedly citing his "bright future".
A three-judge panel at the Court of Appeal unanimously ruled on Thursday to release ten-pin bowler Noor Afizal Azizan on probation in the statutory rape case, overturning a lower court's decision to jail him.
In his decision one of the three judges agreed with Noor Afizal's lawyer that, according to national news agency Bernama, "public interest would not be served if Noor Afizal was sent to jail as he had a bright future".
The Joint Action Group For Gender Equality, which comprises six prominent women's groups, in a statement received yesterday, urged the judiciary to clarify its decision.
"We are troubled that the perpetrator's potential for 'a bright future', presumably derived from his status as a national athlete, was used as one of the grounds for sentencing," it said.
"On the surface, the judgment appears to hint at the application of a double standard by implying that anyone with the right 'credentials' can commit a crime, and get away with a rap on the knuckles," it added.
Other Malaysians also expressed outrage on social networking sites such as Twitter.
"Is ok to rape now in Malaysia if u could show the judge that u have a #BrightFutureRapeOK ahead," one user posted Sunday.
But Noor Afizal's lawyer, Hisyam Teh Poh Teik, said the Court of Appeal, whose decision is final, had merely sided with an initial court verdict, releasing Noor Afizal, that had taken into account all the factors.
"Noor Afizal is not a criminal," he told AFP. "There was no force, no violence, nothing whatsoever... and he owned up after the incident."
Noor Afizal pleaded guilty to having sex with the girl at a hotel in 2009 when he was 19.
A district court had initially released him on a 25,000 ringgit ($7500) bond for five years of probation, taking into consideration that the girl had agreed.
But a high court subsequently sentenced him to five years in prison. In Malaysia the age of consent is 16 so the act is considered statutory rape.