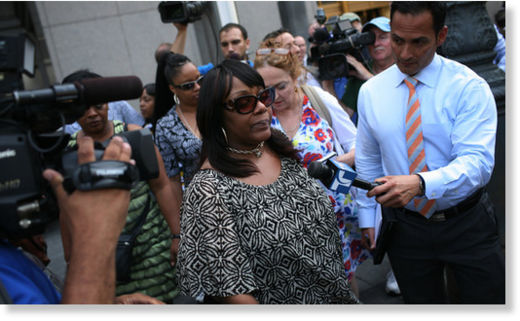 A woman who audaciously kidnapped a 3-week-old girl from a Manhattan hospital on a summer day a quarter-century ago and raised her to adulthood was sentenced on Monday to 12 years in prison.
"This was not a crime of greed, this was not a crime of vengeance," Judge P. Kevin Castel of Federal District Court in Manhattan said in imposing the sentence on the woman, Ann Pettway. "But it was an act of selfishness, a crime of selfishness" that he said "inflicted a parent's worst nightmare on a couple."
The sentence drew a muted response from a packed courtroom populated with friends and relatives on both sides of the harrowing case.
In terse remarks before sentencing, Ms. Pettway, 50, apologized to the family of the kidnapped girl, Carlina White, and said, "I am here today to right my wrong and ask for forgiveness."
Ms. White, who is now 25 and lives in Atlanta, did not attend the hearing and has distanced herself from the case. According to Ms. Pettway's lawyers, she has a movie deal.
The parents, Joy White and Carl Tyson, who separated a year after the kidnapping, made emotional pleas for a prolonged prison term.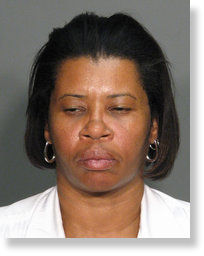 Lamenting how she was able to spend just 19 days with her daughter when she could "bathe her, wash her hair and then get her a bottle of milk and rock her to sleep," an emotional Ms. White said that after the kidnapping she could not eat or sleep and sought psychiatric counseling. "I'm broken into a million pieces," she said.
When he spoke, Mr. Tyson glared at Ms. Pettway and told her, "For 23 years, Ann, you had me suffering." He said, "What you should get is 23 years, what you took away from me."
In February, Ms. Pettway pleaded guilty to one count of kidnapping, under a plea agreement carrying a sentencing guideline of about 10 to 12 ½ years. The probation department recalculated the guideline at 168 to 210 months, putting the judge's sentence below the range. The maximum sentence for kidnapping is life in prison.
Ms. Pettway's lawyers asked for 10 years 1 month, while prosecutors argued that the judge should exceed the guideline and order a sentence of 20 years.
Afterward, Ms. White said she was content with the outcome, adding, "It's not going to make up for the time that my daughter's been gone."
Mr. Tyson, however, said he was dissatisfied. When he looked at Ms. Pettway, he said: "It was really hurting. I wanted to reach over and really strangle her."
Both parents said they did not know what punishment Carlina White wanted for Ms. Pettway.
Among the relatives of Ms. Pettway in the gallery was her 14-year-old son, whose father, her lawyers said, is a paraplegic and frequently hospitalized.
In its sentencing memorandum, Ms. Pettway's lawyers argued that Ms. Pettway "provided a good home" and that the abduction "was motivated not by greed or desire to do harm, but by a desperate desire for a child, combined with depression and grief over her failed pregnancies and significant mental illness."
They said that she had been severely depressed over several stillbirths and miscarriages, and that she had been physically and emotionally abused as a child. They said her own mother beat her with belts and extension cords.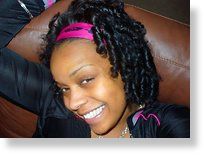 Prosecutors, in their memorandum, underscored the gravity of child kidnapping and pointed out that Ms. Pettway had been convicted of a number of crimes, including attempted embezzlement in 2010, when she stole pants and a belt from a department store where she worked, as well as forgery, larceny and marijuana possession. They said she told the probation department that she used cocaine from 1983 to 2005 and smoked marijuana every day until she was in her 30s.
Wearing a nurse's dress, Ms. Pettway kidnapped the child from the 17th floor of Harlem Hospital on Aug. 4, 1987. The 19-day-old infant, who had a high fever, had been brought to the hospital by her worried parents.
Ms. Pettway took her home on the train to Bridgeport, Conn., and renamed her Nejdra Nance. In 1998, when Ms. White was 10, Ms. Pettway gave birth to a son, and the two were raised as brother and sister.
As she grew up, Ms. White wondered why she did not look like Ms. Pettway, and began to suspect that she had grown up enclosed in a lie.
It was Ms. White herself who ultimately solved the mystery of her true identity. When Ms. White became pregnant as a teenager, she asked Ms. Pettway for a copy of her birth certificate so she could get prenatal care. Ms. Pettway said that she did not have one and that she had received her from a woman who abused drugs.
In December 2010, though, when Ms. White was living in Atlanta with her own daughter, she consulted the Web site of the
National Center for Missing and Exploited Children
and found a photograph evocative of her own baby pictures. She was put in touch with Joy White, and the police were contacted. DNA tests confirmed that she was the daughter of Mr. Tyson and Ms. White.
The reunion between Carlina White and her parents attracted broad news attention, though the relationship among the three has been turbulent.
A search for Ms. Pettway ended when Ms. Pettway was recognized in a Connecticut pawnshop; she turned herself in to federal authorities in late January of last year.