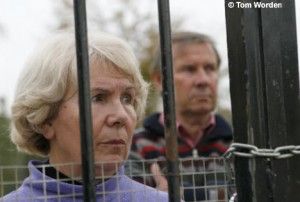 While Spain struggles to keep its economy grinding along with a plaster kit from a begrudging European Union, the elephant in the room- otherwise known as the illegal property scandal which in part can be blamed for the country's current crisis- remains largely ignored.
During the good times when new developments were shooting up along Spanish coastlines faster than bamboo, thousands of British and other European nationals invested in Spanish properties. Many were retirees who spent their nest eggs on apartments and villas hoping that they could spend their twilight years in a sunny bolt hole, the reward for a life time's hard slog.
Unbeknown to hordes of British investors, the homes they bought in good faith turned out to be illegally built by unscrupulous developers aided and abetted by corrupt local councils and lawyers
. The problem was further compounded by poorly enforced planning legislation. Building permits were issued by councils illegally and when the scale of the problem was revealed, regional governments were quick to react.
Two early victims of such corruption were Helen and Len Prior whose retirement villa in Almeria was deemed illegal and demolished in 2008 without any offer of compensation. With the support of tenacious action group,
AUAN
, an association of mostly British homeowners based in Andalucia in Southern Spain, the Priors have tried unsuccessfully through the Spanish courts and by petitioning the European Union to be compensated for their loss.
It is estimated that at least 300,000 properties were built illegally in Andalucia alone and so thousands of British home owners are at risk of finding themselves on the street alongside the many Spaniards who are victims of the current economic crisis.
The Priors and countless others caught up in the Spanish housing scandal have been rigorously petitioning the European Union to no avail. According to Maura Hillen, president of AUAN, the European Commission has steadfastly blocked all appeals on the basis that no European law has been broken. She told me, 'Many of us purchased properties believing that membership of the EU offered an extra safety net should things go wrong. We were very much mistaken.' She and fellow homeowners of 'illegal' Spanish properties cannot understand why the problem is not being fully aired given that such an unresolved issue will only discourage investment in the Spanish property market at a time when it needs it most. The association
is currently seeking
experts in European Law to come to their aid.
It seems ironic that the EU is now creating a bailout package for the beleaguered Spanish economy
when it can be blamed in part
for encouraging the country's over zealous property expansion in the first place.