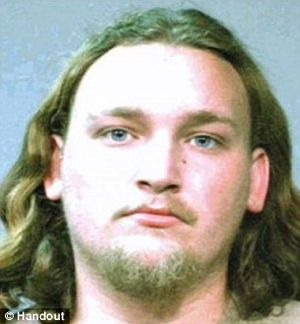 The death of a man
shot inside his home, by a sheriff's deputy who went to the wrong apartment looking for a criminal suspect
, has sparked protests this week over police procedures in the central Florida city of Leesburg.
Andrew 'Drew' Scott, 26, a pizza delivery driver, was shot dead at 1:30 a.m. on Sunday when deputies knocked on his apartment door without identifying themselves as law enforcement officers.
Scott opened his door holding a gun, according to Lake County Sheriff spokesman Lieutenant John Herrell.
The Lake County Sheriff has no policy requiring deputies to announce themselves, Herrell told Reuters.
Prominent Orlando lawyer Mark Nejame, who has been hired by Scott's family, told Reuters on Friday that lack of policy puts gun-owning homeowners like Scott in a life-threatening dilemma.
'If they go to the door and it's a criminal, fine. But if it turns out in the game of Russian roulette that it's a law enforcement officer, you're dead,' Nejame said.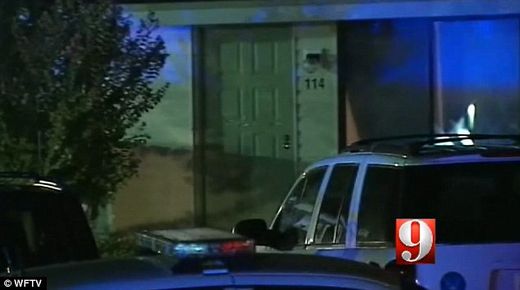 Nejame said Scott acted reasonably and legally in arming himself while trying to determine who was banging on his door in the middle of the night.
Brian Evey, manager of the Hungry Howie's chain where Scott worked in Leesburg, 45 miles northwest of Orlando, scheduled a candlelight vigil for Saturday night in front of Scott's apartment complex, and marched with several dozen protesters earlier in the week in front of the sheriff's office.
'This could happen to anybody. We do not want this to happen again,' Evey said.
They said they mainly wanted to change the law, so police must announce who they are when knocking.
Kyan Ware, a former prosecutor and lawyer for the Florida Civil Rights Association which is conducting its own investigation, on Friday called the shooting 'a tapestry of ineptitude' in which poorly trained deputies operating with little information 'acted on a hunch that was wrong, that was miscalculated and ultimately resulted in an innocent person's death.'
At the time of the shooting, several deputies were looking for Jonathon Brown, 31, who was involved in a beating 37 minutes earlier in a different neighbourhood and fled the scene on a motorcycle, according to Brown's arrest affidavit.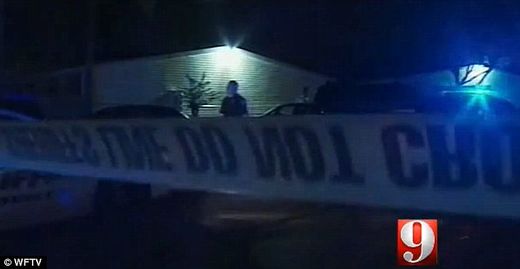 Deputies found Brown's motorcycle, still hot, parked directly in front of Scott's apartment although he was later located in an adjacent apartment building, Herrell said.
'When the person came to the door, the door was flung open and the occupant in that apartment pointed a gun at the deputy's face ... At that point, the deputy took the action he took, obviously he was in fear for his life, and at that point he shot Mr. Scott,' Herrell said.
Herrell said he did not know why deputies chose not to identify themselves as they knocked on Scott's door, but that decision was within the deputies' discretion.
Ware said the deputy who shot Scott had witnessed two other Lake County deputies shoot a suspect four days earlier, and should have been placed on desk duty to recover from the trauma.
Evey said he hopes to get more people involved in further protests until the sheriff's department makes changes to shore up public safety.
'This guy lit up every room that he was in. He was amazing. We want the whole country to know who this guy is,' Evey said of Scott.