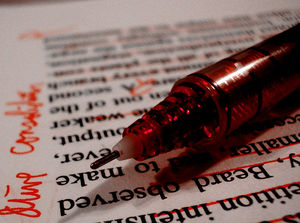 National Education Council will evaluate other proposals for teaching Chile's military past.
After a five-hour meeting Thursday Chile's Education Minister Harald Beyer said he would instruct the National Education Council to reconsider a controversial change in the wording of Chile's national curriculum for primary school students.
On Wednesday press revealed a measure to replace the word "dictatorship" with "military regime" in the textbooks of primary school students between first and sixth grades, when referring to the brutal 17-year rule of right-wing Gen. Augusto Pinochet (1973-1990).
The measure was approved by the National Education Council (CNDE), the body responsible for proposing curricular changes to the ministry, on Dec. 9.
Opposition politicians, humanitarian organisations and members of the public alike expressed their outrage at the decision when it first came to light earlier in the week.
Council member Dr. Alejandro Goic told local press that the council had not noticed the terminology change during the analysis of the larger curriculum proposal.
Minister Beyer stressed that the government "never intended to ignore the undemocratic nature of the military regime and the human rights violations that occurred" during the era.
The minister did, however, defend the validity of the methods used to reach the decision, though the decision was made under his predecessor, Felipe Bulnes. Online surveys, participatory dialogue and discussions with members of all political parties were all part of the approval process, Minister Beyer said.
The CNDE has, however, welcomed the chance to rethink the wording proposed for the curriculum of primary school pupils.
The widespread response to the word change, the council said in a public statement, "reveals a symbolic and moral divide that affects all aspects of Chilean society. This Council therefore expresses its full willingness to quickly review possible proposals from the Ministry of Education that reformulate the expressions in question."
---
Olivia recently graduated with a degree in English Literature from Cambridge University and has ventured to South America to improve her Spanish and dip her toes in the murky waters of overseas journalism.