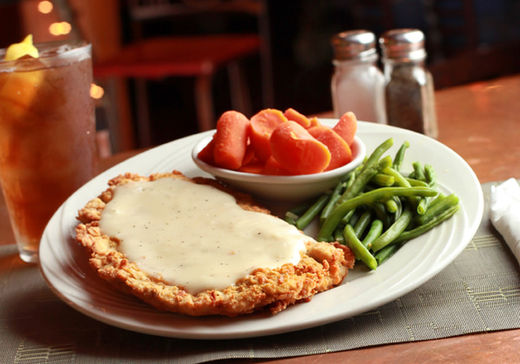 Monsanto, the biggest promoter of genetically modified food, was hoist with its own petar when it was disclosed that it has a staff canteen in which GM produce is banned.
The firm running the canteen at Monsanto's pharmaceuticals factory at High Wycombe, Buckinghamshire, serves only GM-free meals, Friends of the Earth said. In a notice in the canteen, Sutcliffe Catering, owned by the Granada Group, said it had taken the decision "to remove, as far as practicable, GM soya and maize from all food products served in our restaurant. We have taken the above steps to ensure that you, the customer, can feel confident in the food we serve."
Monsanto confirmed the position. "Yes, this is the case, and it is because we believe in choice," said the company's spokesman, Tony Coombes. But employees at Monsanto's agribusiness plant at Cambridge were happy to eat GM produce, he said. "The notice in the restaurant there says some products may contain GMOs [genetically modified organisms] - because our staff are happy to eat food sprayed with fewer chemicals."
Monsanto says crops engineered to be tolerant of its own weedkillers need less pesticide, but critics say that though the dosage may be less, the impact on the environment of these pesticides is much greater. Adrian Bebb, Friends of the Earth's food campaigner, said: "The public has made its concerns about GM ingredients very clear - now it appears that even Monsanto's own catering firm has no confidence in this new technology."