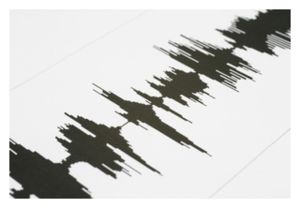 A British company said on Wednesday that it caused earthquakes in April and May by using hydraulic fracturing to release natural gas from shale rock.
Cuadrilla Resources said in a report that the 1.9 and 2.8 Richter scale tremors were due to an unusual combination of geology and operations and were unlikely to happen again.
"Cuadrilla's water injection operations take place very far below the earth's surface which significantly reduces the likelihood of a seismic event of less than 3 on the Richter scale having any impact at all on the surface," the company said.
Cuadrilla is the only company currently extracting shale gas using hydraulic fracturing. This method is a controversial technique by which a mix of water, sand and chemicals are pumped inside underground rock formations to free the gas.
Fracturing operations were suspended after the May 27 earthquake found just outside of Blackpool, which is the same area being used for the drilling.
The use of fracturing has increased in recent years, and residents and environmental activists have raised concerns about the impact the method has on water quality.
Six protestors from campaign group Frack-Off climbed a drilling rig at one of Cuadrilla's test drilling sites in Hesketh Bank ahead of the report.
"These findings are worrying, and are likely to add to the very real concerns that people have about fracking and shale gas," Nick Molho, head of energy policy at World Wildlife Fund UK, said in a statement.
One government committee has recommended that the fracking ban laid out after the May 27 incident should go ahead and be lifted.
The Department of Energy and Climate Change (DECC) said: "The implications of this report will be reviewed very carefully - in consultation with the British Geological Survey, independent experts, and the other key regulators, HSE and the Environment Agency - before any decision on the resumption of these hydraulic fracture operations is made."