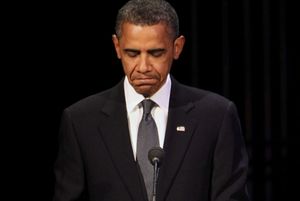 With the US economy suffering through its deepest slump since the Great Depression, the Obama administration has designed a political strategy to match, with echoes of the campaign rhetoric deployed by Franklin Roosevelt in the 1930s.
Throwing out the standard presidential playbook dictating an aspirational pitch to centrist voters, the White House is cementing a high-risk message that strikes firmly at wealth and privilege.
"There is surging sentiment out there among voters that the economy is weighted towards the wealthy," said a senior White House official. "Public opinion has changed dramatically."
The White House strategy will make the 2012 election a generational test of the Republican push of the past three decades for cutting taxes, in ways their critics say have been constantly skewed towards the highest earners.
Read the rest of this article at
FT.com