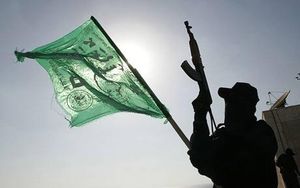 USAID is halting humanitarian assistance to the Gaza Strip over alleged meddling by the radical Palestinian group Hamas, a US official has said.
"We deeply regret that USAID-funded partner organisations operating in Gaza are forced by Hamas's actions to suspend their assistance work," the official said.
"USAID assistance programmes were put on hold effective August 12," he added.
"Hamas, through a series of measures it has imposed over the past months, has created an environment which jeopardises the ability of non-governmental organisations to provide assistance to Gazas most vulnerable residents," the official said.
He said all US partner organisations would suspend their activities funded by the United States until these are able "to operate without interference or harassment from Hamas."
Another official in Washington said he understood that Hamas has been demanding access to physically search files and records of NGOs, which would be unprecedented.
Hamas, which controls the Gaza Strip, insisted on Friday that it should be able to verify the accounts of NGOs financed by the US Agency for International Development (USAID) in the Palestinian territories.
"The minister of interior of the government of Hamas intends to exercise its legal rights in the surveillance of all institutions operating in Gaza," spokesman Taher al-Nunu said.
He complained that "USAID refuses to recognise the government in Gaza," adding that anyone who "wishes to work in Palestinian territory must obey its laws."
A similar row was under way in Cairo where a notorious Egyptian intelligence apparatus is probing foreign funding of civil society groups sparking tensions between Washington and Egypt's ruling generals, judicial sources said.