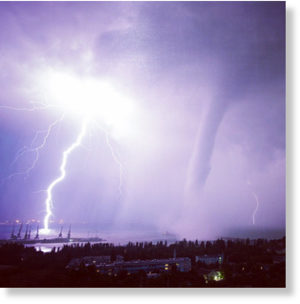 Large waterspout and lightning off Feodosia, Crimea peninsula, Russia. Sept 6th 2018.
A hero is someone who has given his or her life to something bigger than oneself.
- Joseph Campbell
Recent Comments
I like reading the Pope's platitudes (despite coming from a man who has never experienced marriage - this gift from God - or passion). Many people...
---
No body had a problem until the medical society decided to tell people what to eat People used to eat what they wanted and then WORK it off. Now...
---
it looks to me, like my country charges less than 1/2 of what other countries charge us, on imports. and if my country seeks parity in these...
---
There is no sane way to deal with psychopaths if not by force... As the article states...: " I consider that it would be a demonstration of a...
---
Do they have Allah's acceptance for the decision? And. What is now Allah's advice for the Palestinians?