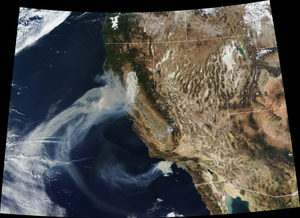 The Camp Fire east of San Francisco and the Woolsey Fire west of Los Angeles make 2018 California's worst-ever wildfire season
Everyone thinks of changing the world, but no one thinks of changing himself.
- Leo Nikolaevich Tolstoy
Recent Comments
"The shroud of Turin is about the surest "evidence" of what he looked like. Scientist have tried repeatedly to debunk it, but there is an image...
---
Learn to swim, bitchezz [Link]
---
Yeah...because everyone knows the Van Halen radiation belt did not exist during the Apollo missions...
---
The EU army proposed by Merkel & micron has the same teeth as the EU's Special Purpose Vehicle. Toothless. Not hypersonic, and not flight...
---
So, the EU makes a lot of noise, but so far, no substance. While they dilly dally around about the SPV, Iran is effectively shut out of business...