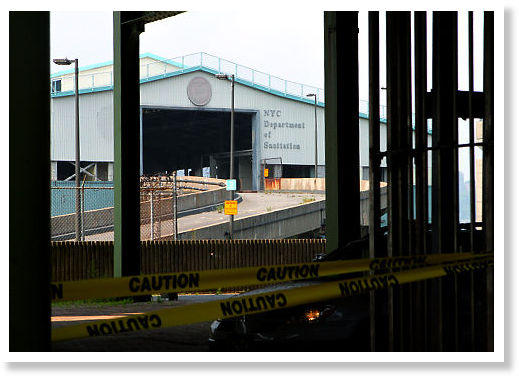 Don't expect to beat the heat this weekend in a canoe, a kayak or a windsurfing board off
Manhattan
.
City officials declared the Hudson River, the East River south of the RFK Bridge and the Harlem River unfit for recreational activity due to raw sewage spilled by a treatment plant fire.
"Right now, there's no impact on public beaches," Department of Environmental Protection Commissioner Cas Holloway said. "However, you should not be doing contact recreation on the Hudson River."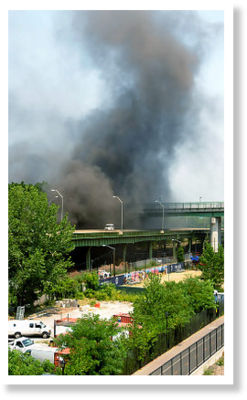 People splashing in the tainted water risk vomiting, diarrhea and fever. The warning to avoid the waterways is in effect through at least Sunday, officials said.
The popular Riverbank State Park, located atop the plant, was shut down until further notice.
The Wednesday night four-alarm fire at the North River Wastewater Treatment Plant forced the city to pump raw sewage into the Hudson.
"There was an explosion and the next thing you saw was a lot of black smoke covering the whole area," said
Jaime Vergara,
a parking attending who works next to the Harlem plant.