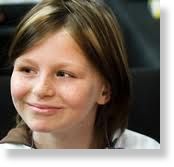 So, what about Zahra Baker? Will there be justice for her?
We pondered that even before the "not guilty" verdict was rendered for Casey Anthony in the death her 2-year-old daughter Caylee. Tuesday's acquittal, which many observers are calling stunning, makes us ponder that question anew.
In the frenzied, often sensational trial of Casey Anthony, Caylee Anthony's death became almost an afterthought. The trial was filled with charges from the prosecution that a self-centered, party-girl mother, who first concocted a false story about an imaginary nanny taking the girl, killed the child to be free to spend time with her boyfriend. Anthony's defense team countered, claiming that the accused had been abused by her father who helped her cover up the accidental drowning of Caylee. The father denied the abuse and cover-up, and the judge said the lawyers couldn't use the unverified assertion in closing arguments.
Whether any of that played into the jury's decision is unknown. As of late Wednesday, the jurors weren't talking.
But legal experts say the prosecution's case had a big hole. The medical examiner could not establish how Caylee died, and prosecutors only had circumstantial evidence that a murder had even taken place.
That was enough for reasonable doubt, some experts say. Our system of justice is built on the premise that defendants are presumed innocent. Such reasonable doubt mandates acquittal.
Still, Caylee, a spritely tot with an infectious giggle, is dead and no one is held accountable. That just doesn't sit well.
Zahra Baker's case differs from Caylee's in many respects. The cherubic 10-year-old with twinkling eyes died after repeated complaints to social service agencies and others of parental mistreatment and abuse. She was missing for more than a month before her stepmother, Elisa Baker, told investigators last fall that the girl died of an illness and that the child's father dismembered and hid the body. The father, Adam Baker, has not been charged in her death but has been jailed as an illegal immigrant. Elisa Baker, who showed investigators where to find body parts, has been charged with second-degree murder.
Still, Zahra's case has similar stumbling blocks. A medical examiner's report in March did not list how Zahra died, only tagging the death as a result of "undetermined homicidal violence," a finding that's rarely used in North Carolina. It is used, officials say, in cases in which the physical autopsy can't determine a cause of death but the circumstances surrounding the case and the finding of the body and the condition of the body would indicate the manner of death is a homicide.
And, like in Caylee's case, the body doesn't provide many clues to what happened. Parts of Zahra's body were discovered after she had been missing for more than a month. Caylee's body, missing for five months, had decomposed.
Elisa Baker, who, like Casey Anthony, first tried to concoct a kidnapping scenario by leaving a note in her truck, also claims Zahra died by illness not murder. And she says Adam Baker was involved.
All of this may make prosecution difficult in Zahra's case too. As in the Anthony case, and rightly so, guilt must be proved beyond a reasonable doubt.
Today, the trial in Caylee's death is done. Justice remains elusive. In Zahra's case, a trial looms. Justice is something we must continue to doggedly pursue.