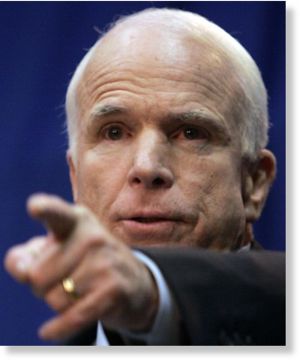 Sen. John McCain and other Republican politicians have claimed that there was "substantial evidence" that illegal immigrants were partly responsible for wildfires blazing across the state.
Fire officials said three major blazes in Arizona were started by humans, but they don't know any more details.
Activists swiftly jumped on Mr McCain's statement as "scapegoating," saying that state leaders were merely deflecting attention away from wildfire response.
The debated raged as people returned to homes that had been evacuated near the US-Mexico border. One day earlier the so-called Monument fire swept off a mountain into the outskirts of Sierra Vista, forcing about 3,000 residents of 1,700 homes to flee.
The evacuations brought the total to about 10,000 people from 4,300 homes forced out by the blaze. The fire has burned more than 40 square miles since it started about a week ago and had destroyed 44 homes.
Meanwhile, in the central part of the state along the New Mexico border, the largest blaze in state history has charred an area five times that size.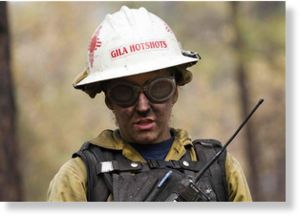 Despite burning more than 800 square miles since late May, the Wallow fire has destroyed just 32 homes and four rental cabins. A third fire was also burning in another part of the state.
Officials said three blazes were the result of human activity. Whether illegal immigrants were involved - as has sometimes been the case - is unknown.
The issue heated up over the weekend when Mr McCain told media: "There is substantial evidence that some of these fires have been caused by people who have crossed our border illegally. The answer to that part of the problem is to get a secure border."
The statement brought a quick reaction from activists.
"It's his constant refrain for everything that ails mankind," said Roberto Reveles, the founding president and a current member of Somos America, an Arizona-based immigrant rights group.
"It just seems like we have an epidemic of 'blame it all on the illegal aliens, blame it all on the Mexicans.' It's amazing that the public doesn't rebel against this type of scapegoating."
Mr McCain and fellow Arizona Republicans Sen. Jon Kyl and Rep. Paul Gosar released a joint statement Monday defending McCain, saying that they had been told that some fires in the southern part of the state are started by illegal immigrants.