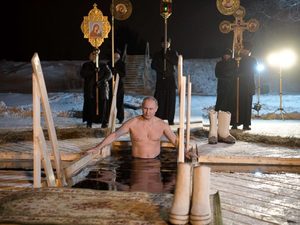 Epiphany
It wasn't the world being round that agitated people, but that the world wasn't flat. When a well-packaged web of lies has been sold gradually to the masses over generations, the truth will seem utterly preposterous and its speaker a raving lunatic.
- Dresden James
Recent Comments
Sometimes there is more in there that meets the eye. It took me a lot of time to recognize Varoufakis as a tool to destabilize Europe. During the...
---
"Ah come on now HFL..." ??? Dead serious. If young men don't go out and have their own adventures they'll have nothing real to base anything on...
---
That alien in the picture is more hideous than the one from the movie, Alien. If they are all that advanced than should work on their looks a...
---
Sometimes accidents happen. Not everything is part of a conspiracy. But following details are key to understand something really important is...
---
Bad Girls Lament/The Unfortunate Lass/When I Was On Horseback...literally hundreds of variations, but most cite the funeral ceremony at the end....