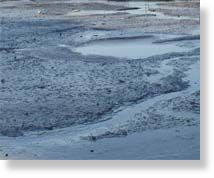 Buenos Aires - Nine people were missing in northern Argentina Tuesday after a mudslide and flooding that swept up a railway bridge and dozens of houses and vehicles, officials said.
Some 1,200 people had been evacuated Monday, before the storm which provoked the disaster struck the town of Tartagal. A third of the community's 60,000 residents were said to have been affected by the emergency.
Interior Minister Florencio Randazzo, who gave the figures, said after visiting the zone: "This is the worst tragedy ever to have struck Tartagal."
Strong rains and winds resulted in the Tartagal river breaking its banks, knocking aside trees, cars, houses, shops and even the 100-year-old rail bridge.
Rescue workers were searching intensively for two women who witnesses said were plucked from the roof of their home by the furious waters.
Argentina's government has sent aid and extra police, firemen and soldiers to the zone, located near the border with Bolivia.