About psychokitty190
im a very open minded person.i love a good sense of wonder and the unknown.when i find information that i dont understand i tend to spend all the time needed to research all perspectives on the subject until i can come to my own conclusion.im usually a very nice person but if confronted with ignorance i tend to lose patience.im a writer,an artist,and a mother of two.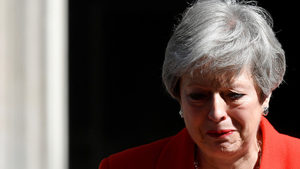 Time to say goodbye: 'Brexit' claims its second Tory PM
What fetters the mind and benumbs the spirit is ever the dogged acceptance of absolutes.
- Edward Sapir
Recent Comments
Well, it seems to be nothing more than the engineered reemergence of the Chinese empire. Trumpy might seem stupid, but these tariffs are really...
---
MSimon The myth that the similarity between chimps and humans is 99% is persistent. The similarity is closer 90% That similarities in function and...
---
Could some IDer explain why ape DNA is so much like human DNA? Wouldn't an intelligent designer do much better with each iteration? Why does...
---
My God is way more powerful than yours. My god designed the universe perfectly and hasn't had to touch it since the beginning. Your God dodn't do...
---
I love this quote's honest irreverence: ("End Note" #6.) (6) Under Obama, White House Chief of Staff, Deputy Chief of Staff, Budget Director, and...