About PMe
Name: Philipos Moustaki

Living in Germany but with Greek roots, Philipos Moustaki joined the SOTT editorial team in 2011. His main focus is on bringing the research material gathered by SOTT closer to the German-speaking world by posting, editing and translating for de.SOTT.net. When he is not researching for SOTT he works as a toolmaker for a leading global company specializing in end-to-end signal transmission solutions for data, sound and video applications.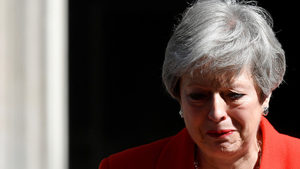 Time to say goodbye: 'Brexit' claims its second Tory PM
What fetters the mind and benumbs the spirit is ever the dogged acceptance of absolutes.
- Edward Sapir
Recent Comments
He doesn't make the correct points. Reason is useful in evolution, when you need an extra motivation to do something beyond what is most...
---
Do not become too focused on glyphosate alone. All agricultural formulated weed killers and desiccants have very similar biological /...
---
It took some real conjones to pull that stunt . . .
---
China doesn't have to limit exports to USA of ree, simply produce less. Their hand has already been strengthened in recent years as mines all over...
---
Very, very good : Even as the US poses as "victor" over ISIS in Iraq and Syria, it has spent its time ferrying fighters back to Europe where they...