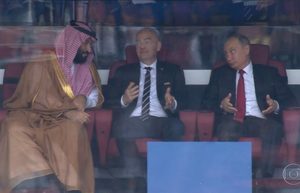 "That's life!"
Willing is not enough; we must do. Knowing is not enough; we must apply.
- Bruce Lee
Recent Comments
SUNDAY PICNIC Hint: It's in the words and names they choose and use. Sunday Picnic? Meet Summer Lad. It's all a game to them. Duh. ned, OUT
---
BUILDING THE PERFECT BEAST Luke Holohan is it. Who gives these fucking writers (b.s. reporters who are everywhere) their names? Everything about...
---
GOOD LOVING GONE BAD When Eve saw the snake, she should've called Adam. Adam, for his part, when he heard Eve calling, should've come running. He...
---
its disgusting to be a human on this shit forsaken planet!!
---
who cares, keep on eating those genetically altered vegies, it makes people mad, just look at that region of the world, and i thought the USA were...