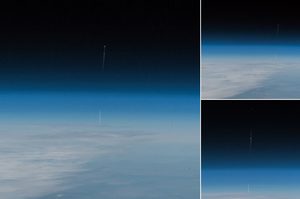 ESA astronaut Alexander Gerst aboard the ISS photographs the moment the Soyuz rocket launch fails, 11 October 2018
In times of universal deceit, telling the truth will be a revolutionary act.
- George Orwell
Recent Comments
Nah, the Israelis and Sauds own the US.
---
WASHINGTON (Reuters) - Saudi Arabia is preparing a report that would admit Saudi journalist Jamal Khashoggi was killed as the result of an...
---
Or course this article maintains the fantasy, still maintained by the American Government, that it was 19 hijackers who flew the planes - if they...
---
The Danes, a formerly tough people, are unable to apply the simple remedy of a firing squad to eliminate these socially dangerous criminals.
---
started giving my dog turmeric in coconut oil and he seems like a new animal so yeah I say it works