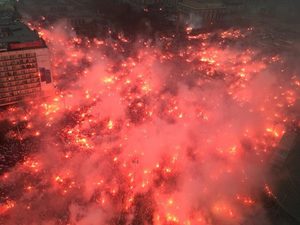 Poland marks independence centenary, 11 November 2018
The evils of tyranny are rarely seen but by him who resists it.
- John Hay
Recent Comments
pain tolerance is like anything else, you might be good right away, but practice makes perfect, genetics or not.
---
Sounds like it was tit for tat.
---
Official eco-footprint dogma is still telling us there will be 12 billion people in 2050, or something like that. But mostly, how devastating is...
---
I don't know if this is a planned decline... Apart from the environment causes (like pollution with hormone-mimicking chemicals), there is also a...
---
He wasn't given sanctuary from a cruel deportation for illegally entering the country; he was given sanctuary from the responsibility and...