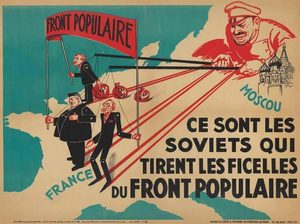 Plus ça change
The world of men is dreaming, it has gone mad in its sleep, and a snake is strangling it, but it can't wake up.
- D.H. Lawrence
Recent Comments
Hard to hear it on this vid above... but if it's still on Youtube, it seems to have been remixed.. up the volume on the Olympy tune and down with...
---
Bizarre!. I wonder how this company explain this non-sense to the stock holders? Does these guys know some thing which average man doesn't know...
---
The question is: How are the American forces in Manbij going to react? This war would be long over now if it weren't for the US interference.
---
Re: The term "human head transplant" (human means living human. Thereafter, one is a body or a cadaver et al. (See, e.g., Hamlet Colloquy between...
---
The thing that interest me about the Russians who supposedly colluded with the democrats is who are they and what interest do they represent? From...