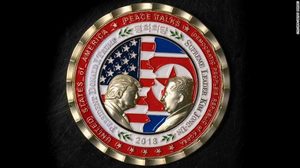 Coin flipping
We cannot waste time. We can only waste ourselves.
- George Matthew Adams
Recent Comments
This is a great article that every vegan should read. I'm one of those vendors at a farmers market. I talked to a vegetarian couple yesterday who...
---
I never have and never would use any form of so-called social media; it's for narcissists only: especially Fakebook.
---
No one should be surprised at Trump's comments. After all, that's what megalomaniacs do.
---
Mixed-up Moods and Attitudes Political niceness - "… given the inveterate double standards of Western powers." Truth – given that they blatantly...
---
Interesting article. The TED talk by Mr. Savory was an eye opener for me when I see it a few years ago. The vegan comments here are rather...