About gerryhiles
Hard to summarize, but I am an admirer of Putin and I have been something of a Russophile for over 50 years.
Events of the last several years have rather vindicated my originally just intuitive liking for Russia - regardless of aspects of the Soviet Union - especially since Yeltsin begged the unknown Vladimir Putin, "Save Russia."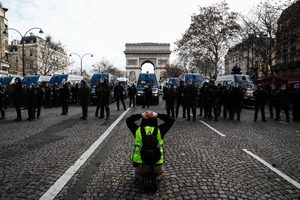 L'elite contre le peuple
No one who lives in error is free.
- Euripides
Recent Comments
News Flash. Racist state filled with racist people holds racist beliefs. Film at 11.
---
Everyone says it... farmers, ranchers, homeowners etc... the surprise is where/when high levels of glyphosate aren't found.
---
That point on the parents etc learning/knowing more than their doctors on any one issue is important... .the doctors are trained into the system...
---
not surprising. anti democratic as well. Their interference is why politics is broken. very obvious.
---
Ukraine loves the cold They made their beds,now,they can lie in them Good job