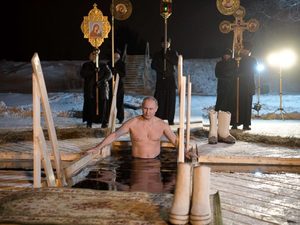 Epiphany
Each time we face our fear, we gain strength, courage, and confidence in the doing.
- Anonymous
Recent Comments
The British high-ranking military personnel are concerned about Russia's domination of artillery, electronic warfare and computer technology Bet...
---
Abstract: Ethical Veganism, which is commonly motivated by the minimisation of animal suffering or injury (an ideology which is often linked to...
---
Like most Americans I believe the propaganda machine has been burning the midnight oil. Trade is GOOD, War is not. Let's give peace a global hand...
---
The grand solar minimum will have effects that will be felt for up to the next thousand years...
---
All tsunami warnings were just cancelled.