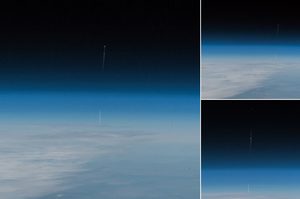 ESA astronaut Alexander Gerst aboard the ISS photographs the moment the Soyuz rocket launch fails, 11 October 2018
In times of universal deceit, telling the truth will be a revolutionary act.
- George Orwell
Recent Comments
The Oregonian used to be a newspaper, but the fact that it published "two hot or too cold" suggests that it's now just an online rag.
---
Leslie Stahl is a member of the Rockefeller CFR, along with Dan Rather, Katie Couric, CBS News execs Stephen Capus and Christopher Isham, and CBS...
---
Thanks for this analysis Joe, now Trump is "suggesting" today that Kasshoggi's death was perpetrated by "rogue" killers. The phrase Cuo Bono comes...
---
I remember these same agencies told us the same in the 1990's. Yea, if i remember correctly, they were saying in the 1990s that the Arctic ice...
---
the beauty of dictatorship; total rewrite of forreign policy over night is easy...