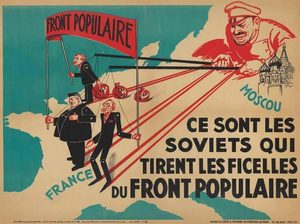 Plus ça change
I'm not afraid of storms, for I'm learning to sail my ship.
- Aeschylus
Recent Comments
"We are changing Earth's climate with terrifying speed." I don't have to read any further to know that the author is delusional. That is typical...
---
The strange materials that weapons manufacturers need to make their WMD are rare earths, usually lanthanides, that have unique characteristics....
---
I had thought that DNA markers for dark skin are present in all humans and that the skin color may be dark or light due to genetic expression...
---
What (((they))) really don't want: — the peasantry (Def: anyone with < $1 B USD assets) getting any inconvenient ideas about social...
---
This not not good. The general is going to be allowed near Ivanka Trump. What if he grabs her butt or something? There will be no restraining the...