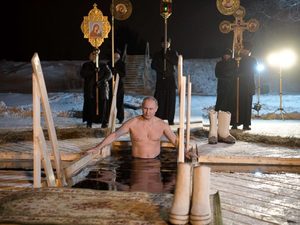 Epiphany
It wasn't the world being round that agitated people, but that the world wasn't flat. When a well-packaged web of lies has been sold gradually to the masses over generations, the truth will seem utterly preposterous and its speaker a raving lunatic.
- Dresden James
Recent Comments
Got to love the gov't useless flu shot and the cure drives you crazy. There are ways of killing the pop without war. They do need some people to...
---
Yeah it's nasty stuff. The real kicker is that it's next to worthless as treatment for flu anyway.
---
Think about this what if our spirit or soul turned into a rock or a tree and had to live it's life out like that. Who's to say our energy can't go...
---
At incarnation life begins at least human the soul has been around awhile
---
Yes, we do have morons here also. But we do not elect them to lead us.