About Mariama
Name: Solien Weidema

Although a Dutch citizen, Solien was born in Central America and has lived and worked in the UK and travelled to several countries in Africa, including Morocco, Mali, Burkina Faso and Uganda. She was a language teacher and also worked for numerous companies as a secretary. Her interests include alternative education, work on the self, and being in Nature.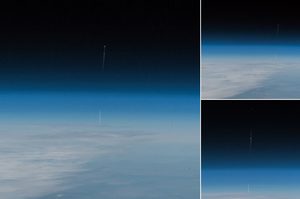 ESA astronaut Alexander Gerst aboard the ISS photographs the moment the Soyuz rocket launch fails, 11 October 2018
In times of universal deceit, telling the truth will be a revolutionary act.
- George Orwell
Recent Comments
Did Karl Marx complain that the Times didn't publish his letters? You can't really expect the establishment to allow dissent on its own platforms...
---
Smells like Israel doing their false-flag, divide and conquer bit. It is odd that this one guy gets John Brennan all up in a huff, last time I...
---
Joe, as per usual, it is a pleasure to read your discussions of 'newsworthy' events, such as this "whodunit", which seems almost obviously...
---
She wants some of that $8 million per day we give them #metoo !
---
The PropOrNot blacklist was created by the murderous Ukrainian neo-fascists behind the Russophobic Peacemaker propaganda starting in 2014 and...