About Mariama
Name: Solien Weidema

Although a Dutch citizen, Solien was born in Central America and has lived and worked in the UK and travelled to several countries in Africa, including Morocco, Mali, Burkina Faso and Uganda. She was a language teacher and also worked for numerous companies as a secretary. Her interests include alternative education, work on the self, and being in Nature.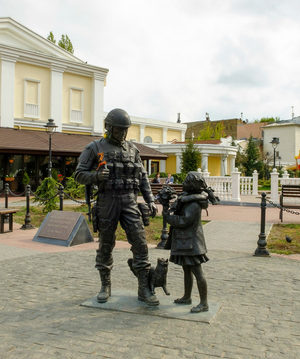 вежливым людям ('Monument to polite people'), Simferopol, Crimea
People are always teaching us democracy but the people who teach us democracy don't want to learn it themselves.
- Vladimir Putin
Recent Comments
Perhaps they should start looking at the CIA, FBI and the government employees, state government officials, Senators, Congress, Governors ect....
---
Pompeo has said some really ridiculous things, but this is up there with some of the dumbest comments yet. Does anyone really believe this guys...
---
The empires agenda in Syria and the region is unraveling by the day. The best thing they could do is leave. But, there aren't many in Washington...
---
Yeah, veganism. Green smoothies, sucrose, fructose, phytic acid, phytoestrogens, goytrogens, oxalates, carbs, thrush up the crutch, gallstones,...
---
That is really pathetic. This is the 'rules based order' they want the world to accept.