About Mariama
Name: Solien Weidema

Although a Dutch citizen, Solien was born in Central America and has lived and worked in the UK and travelled to several countries in Africa, including Morocco, Mali, Burkina Faso and Uganda. She was a language teacher and also worked for numerous companies as a secretary. Her interests include alternative education, work on the self, and being in Nature.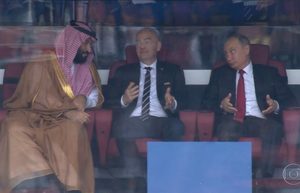 "That's life!"
A nation that is afraid to let its people judge the truth and falsehood in an open market is a nation that is afraid of its people.
- John F. Kennedy
Recent Comments
JUST LIKE WHAT KILLARY SAID, "WE CAME, WE SAW, THEY DIED"!! THE PENTAGON WILL JUST SAY THEY DIDNT DO IT, THEY WEREN'T THERE, YEAH RIGHT, TYPICAL,...
---
Whilst on my way back from a personal research venture in Eftalou hot springs in Greece the other day...[Link] quite by chance, Mme HFL and I...
---
USA WHAT DONT YOU SEEM TO UNDERSTAND? YOUR NOT NEEDED IN SYRIA, YOU NEVER WAS NEEDED IN SYRIA, YOU WERE NOT INVITED, YOU JUST INVADED, YOUR...
---
That is a massive finding indeed and a good amount of storage space would be needed to house them all at a more secure place. Thankfully they have...
---
Even today, there are people who still don't understand that John Lennon's 'Imagine' - "Imagine there's no countries" (sounds like a Soros diktat,...