About Mariama
Name: Solien Weidema

Although a Dutch citizen, Solien was born in Central America and has lived and worked in the UK and travelled to several countries in Africa, including Morocco, Mali, Burkina Faso and Uganda. She was a language teacher and also worked for numerous companies as a secretary. Her interests include alternative education, work on the self, and being in Nature.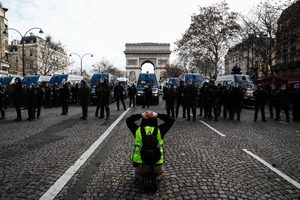 L'elite contre le peuple
Few people have the imagination for reality.
- Johann Wolfgang von Goethe
Recent Comments
Good job, Saker. Some PCR points. PCR has well detailed his fall from grace, and as I recall, it first began when he openly called for an end of...
---
Although a similar way to understand this is pressure initiating a flip from super hot to super cold. Those 'fast radio burst' are the yet to be...
---
Highland... That's a good description of what I feel while practicing the Wim Hof method. The meditation after has me connected to the cosmic...
---
Anne Morelli has summarized and systematized the contents of Ponsonby's classic in "ten commandments of propaganda":[7] 1, We do not want war. 2,...
---
Just a white helmet getting settled in, they will need time to adjust.